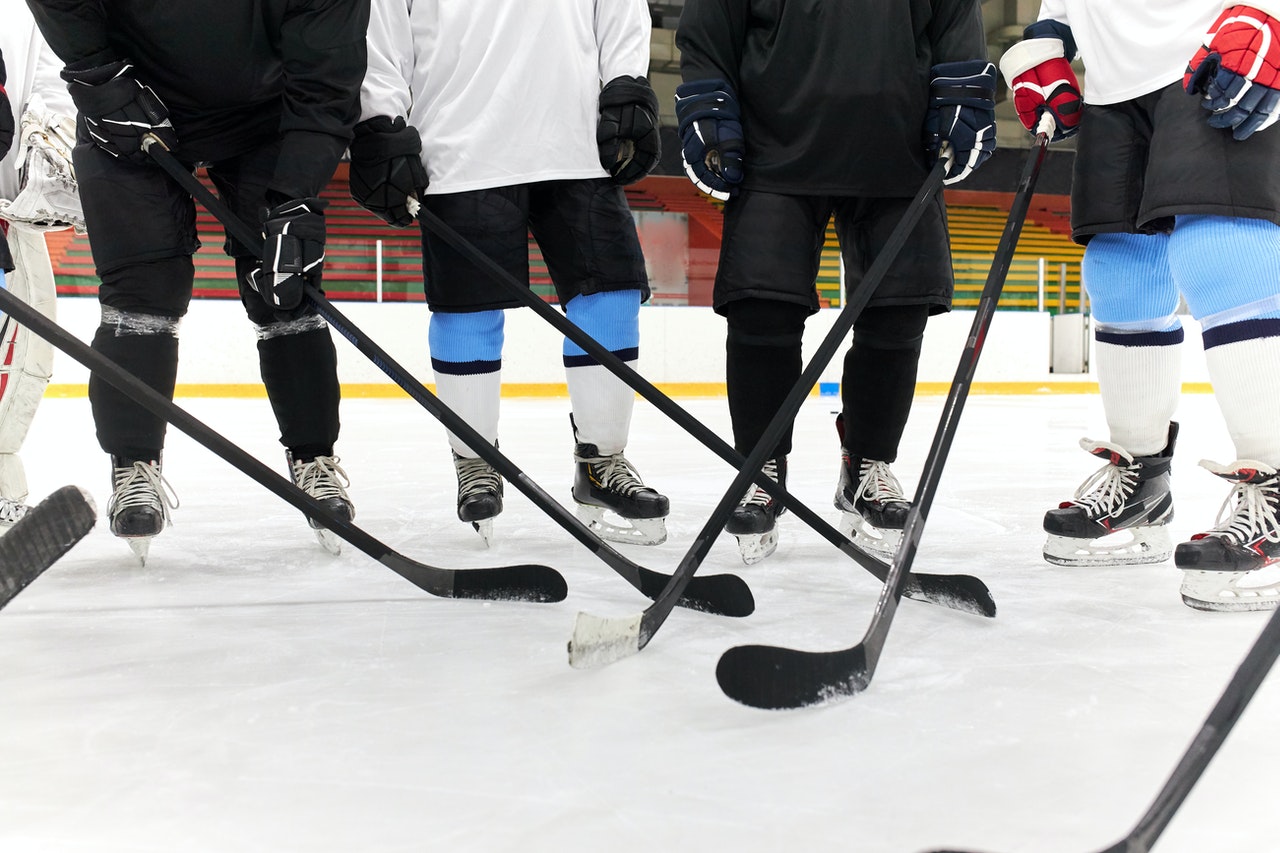 Today there are different sorts of hockey sticks, depending on the material that suits you, the comfort you feel in your hands, as well as the price you want to pay for a hockey stick. The production technology changed through the years along with the additions that were supposed to make it stronger and more resistant. Here is the story of how the hockey stick came into being and how it evolved into its present shape.
Wooden Stick
The first stick was made in Nova Scotia in Canada in the 1800s and it was carved out of a single piece of wood.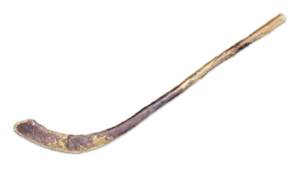 The Mi'qmac carvers were the first to make commercial sticks and they used birch and hornbeam trees as a material. It is believed that, in the early 1900s, the stick got a straight blade. In the 1920s, the Hespeler stick company produced hockey sticks in two pieces – the separate blade which is inserted into the thin pole. This was also followed by three-piece sticks in 1930, and it is believed that they were used by NHL players.
As hockey gained more popularity, the manufacturers started to create lighter and more flexible sticks by gluing wooden layers together.
Fiberglass Stick and the Curve
The 1950s and 1960s marked the use of fiberglass as the main material for hockey sticks. It brought about the strengthening of blades, as well as the shaft of the sticks. It turned out that fiberglass hockey sticks are less expensive and more economical for production. Here comes the story of shaping the stick top into a curve, which was at first a kind of experiment run by players Bobby Hull and Stan Mikita. They tried to find out whether the broken stick would fire out the puck further and faster than the usual stick. They continued to experiment with putting the sticks under the hot water and then reshaping them under the furniture. All of these experiments changed the history of the hockey stick and they have improved the hockey slapshots forever.
Aluminum Stick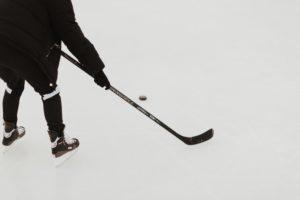 The 1980s brought about the invention of the aluminum stick, which guaranteed better durability than wooden and fiberglass sticks. The aluminum stick was produced by famous stick manufacturers like Koho, Canadien, Sherwood, and Titan. Yet, it was hockey player Wayne Gretzky who boosted the popularity of aluminum sticks by signing the contract with Easton for the sake of advertisement.
Composite Stick
The emergence of composite sticks contributed to some hockey players scoring 50 goals during a season. The main part of this stick is a composite blade, and Easton proved its dominance again in the early 2000s by launching a one-piece composite stick. These composite sticks are used even today and maintain their popularity and wide use for their durability, flexibility, and affordable price.